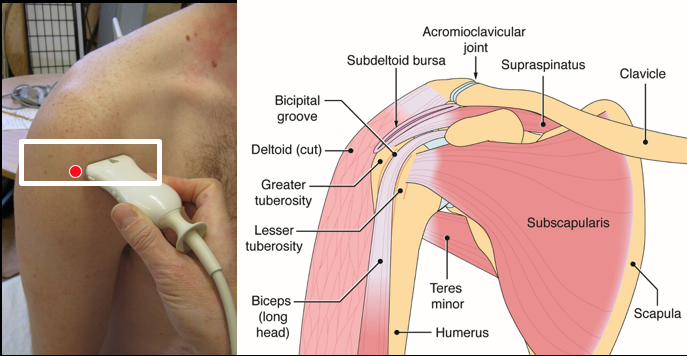 Select a course date to register.
EDE Musculoskeletal Bootcamp is a three day workshop that includes the following applications:
Shoulder effusion, dislocation, supraspinatus tear, bicipital tendon tear
Elbow, hip, knee, wrist effusion and aspiration
Long and flat bone fractures and dislocations
Simple tendon tears
Cellulitis, abscess, foreign body detection
Pre-course written and video tutorial materials are provided. At least 10 hours of preparation time is required.
There are three sets of exams:
Written Exam: Multiple choice online
Practical Exam: Observed structured clinical exam where the candidate demonstrates image generation, problem solving techniques, patient communication, and use of machine.
Visual Exam: Interactive exercise with an instructor reviewing images and video clips that demonstrate normal and pathological findings and how to clinically integrate data.
Candidates that successfully complete all required scans and examinations are eligible for CPoCUS MSK Independent Practitioner Certification.